October 4, 2022 2:19 pm
This photography package is for unsigned artists or bands & is a professional, bespoke, creative studio session to create images designed to make you or your band stand out & that captures personality & artistic character.
The images from the shoot can be used to promote yourself as an artist i.e musician for press release or an actor for castings, also for websites & instagram & other social media.
The session roughly lasts about 2 hours which includes prep/lighting & then the actual shoot it's self ….but this does depend on your idea or your requirements & how quickly this can be set up, then a small amount of editing is included.
If you have a particular idea or concept please make sure that you share that with me prior to the session so that I have time to think about it & how it could be realised or advise any changes. A mood board is very useful if you have an overall idea of what you'd like to achieve.
I am also happy to shoot on location or arrange a hair & makeup artist but this will be at an additional cost.
Music is one of my biggest passions & over the years I've had the pleasure to work with a great many musicians & artists from all sorts of musical genres from all over the world.
To see  a few examples: https://colinhawkins.co.uk/gallery/music-and-band-photography/
Cost: £250 + VAT
4 selected images are included in this package
More images can be supplied if necessary at an additional cost of £20/file + VAT
Please note that this is a package strictly available for independent artists & bands who have not signed to a music label otherwise standard fees & expenses apply.
What's included:
Up to 2 hours in my studio for the total session.
A selection of backgrounds are available & any damaged background paper (i.e foot prints/scuffs by walking on the background) is charged at £10/m + VAT
The selection of images can be made on the day but low resolution watermarked preview images can also be supplied ASAP by file transfer for you to select at a later date.
4 images are included within the package cost (per person), though more are can be supplied if necessary at an additional cost of £20.00/file + VAT
Once you've made the selection of photographs you must let me know your 4 (or more) choices by email.
Simple photoshop processing, grading & editing of your chosen image.
Images supplied can be colour, black & white or a mixture.
Images are supplied approx. 30cm or 5,000px sRGB JPG files usually with 48 hours . This size is ample for most web/print applications. Please let me know if you require a particular crop or file size.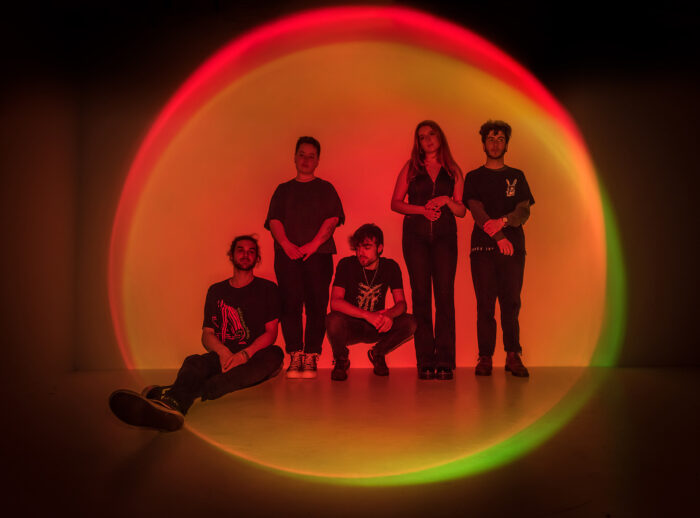 Choice of clothing/style:
Think about the clothes you will bring or wear in terms of how you will be perceived by your  "audience" i.e the people who will see these images & how that may attract new listeners etc.
Make sure you feel comfortable with your choices….. or perhaps it's what you normally wear when performing?
Bring a small selection of outfits or accessories if you are concerned.
Tags:photography package, Band promotional photography, Music promotional photography, Music promotion


Categorised in: Photography package, Photography session

This post was written by Colin